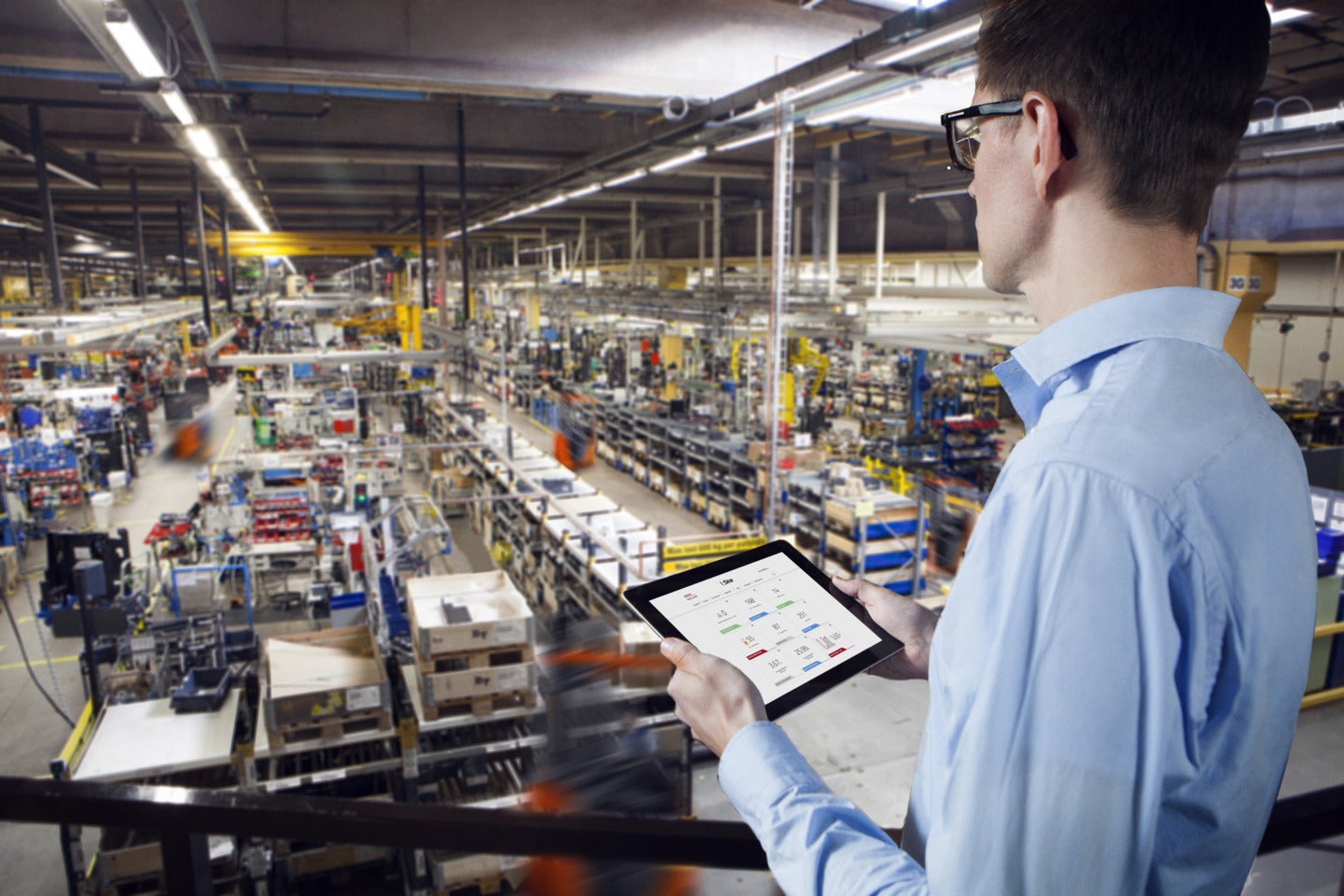 Raising productivity
Improved machine utilization
Gaining a complete overview of your logistics operations, especially if you're taking care of multiple sites, is not always easy. This can lead to lost time and waste in multiple areas you might not know of. With smart trucks, you're able to track and improve machine utilization.
Improved driver performance
Whether you have one truck or an entire fleet operating in your warehouse, a detailed overview of your drivers' training can be equally as challenging to obtain. Nevertheless, it's essential for the productivity levels in your warehouse that drivers are correctly trained, regularly retrained, and possess a valid license, which is easy to track in the I_Site application.
Benchmarking
When you have a business with multiple sites, it can be challenging to keep track of all activities, let alone measure precisely and compare. With benchmarking, you can assess and compare truck performance across different sites, allowing you to take action where necessary.
Bringing down costs
Lowering operational costs
The total cost of ownership is one of the main focus points within a logistic operation since costs can quickly add up, especially when you don't have a detailed overview of all activities and their related costs within the warehouse.
By tracking truck utilization, you can quickly determine how your fleet size and processes can be optimized to lower your operational cost monitoring how your equipment is being handled, and taking action where necessary will also bring down the frequency of maintenance, reducing your service costs.
Avoid damage cost
Accidents and damage cost is another recurring problem. With all the safety features offered by I_Site, you can immediately tackle and avoid this.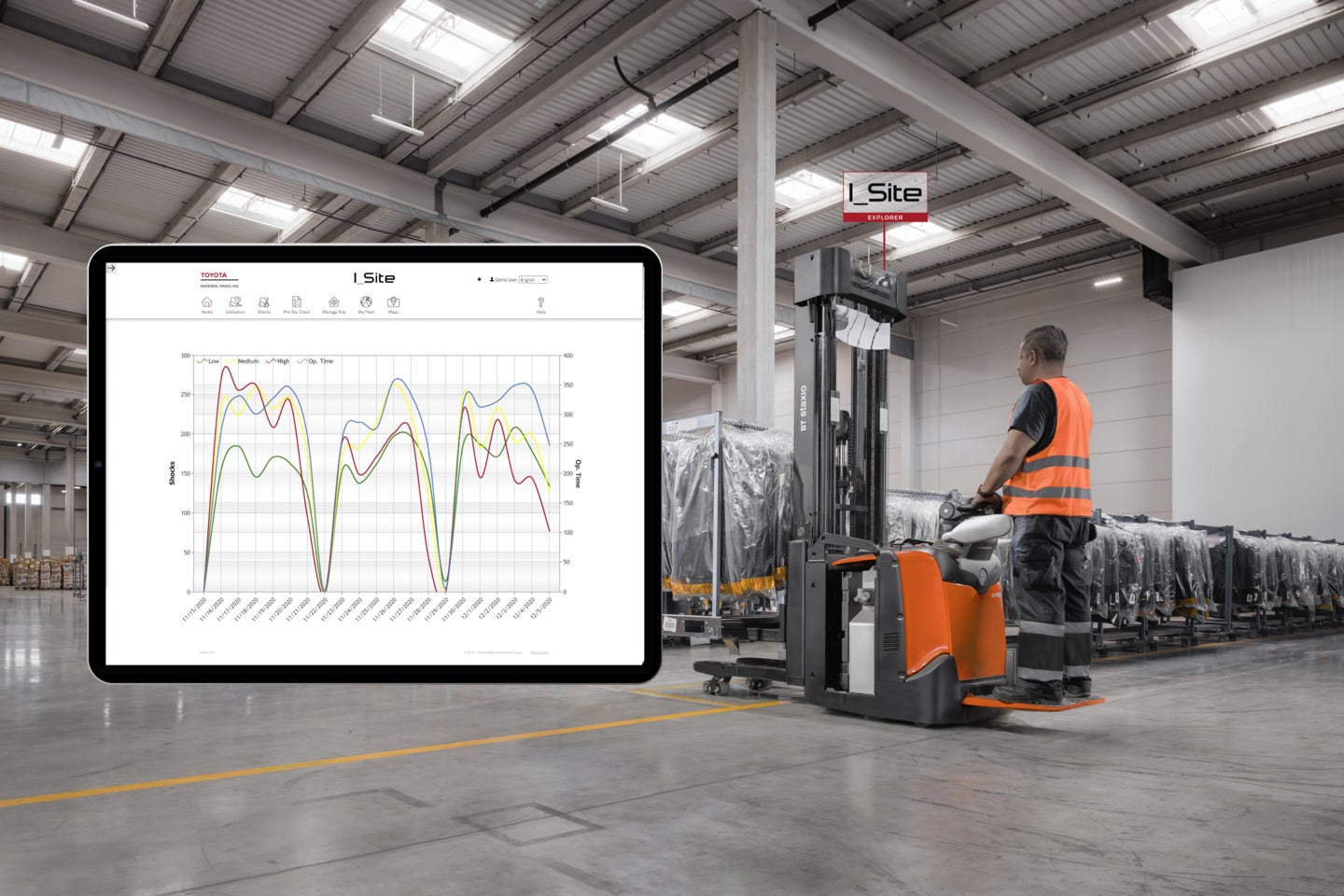 Risk prevention with speed control
It's a constant effort to create a safe workplace where accidents are prevented to keep drivers from being injured. To prevent these kinds of risks in your warehouse, you can use I_Site to control the speed of your smart truck and lower the chance of collisions.
Shock monitoring
Thanks to the shock sensors on the smart trucks, you can get an overview of any impacts registered, when and where they happened, and at which speed. This way, you determine the reason behind the collision and prevent it from happening again. You can ensure trucks go into creep speed after an impact, only able to perform at full capacity again after being reset by authorized personnel.
Pre-operational check and safety procedure
Keeping track of which employees are authorized to do this and which drivers are allowed to drive certain types of forklifts is also easier with I_Site. The application can request drivers do a pre-operational check and perform a safety procedure before starting the truck.
Stay in control with I_site
When you're not on-site or have multiple sites, it's not always easy to stay in control of your operations or to take action from a distance. With I_site, you can be aware at any time of what's happening, wherever you are, with the possibility to take action if necessary.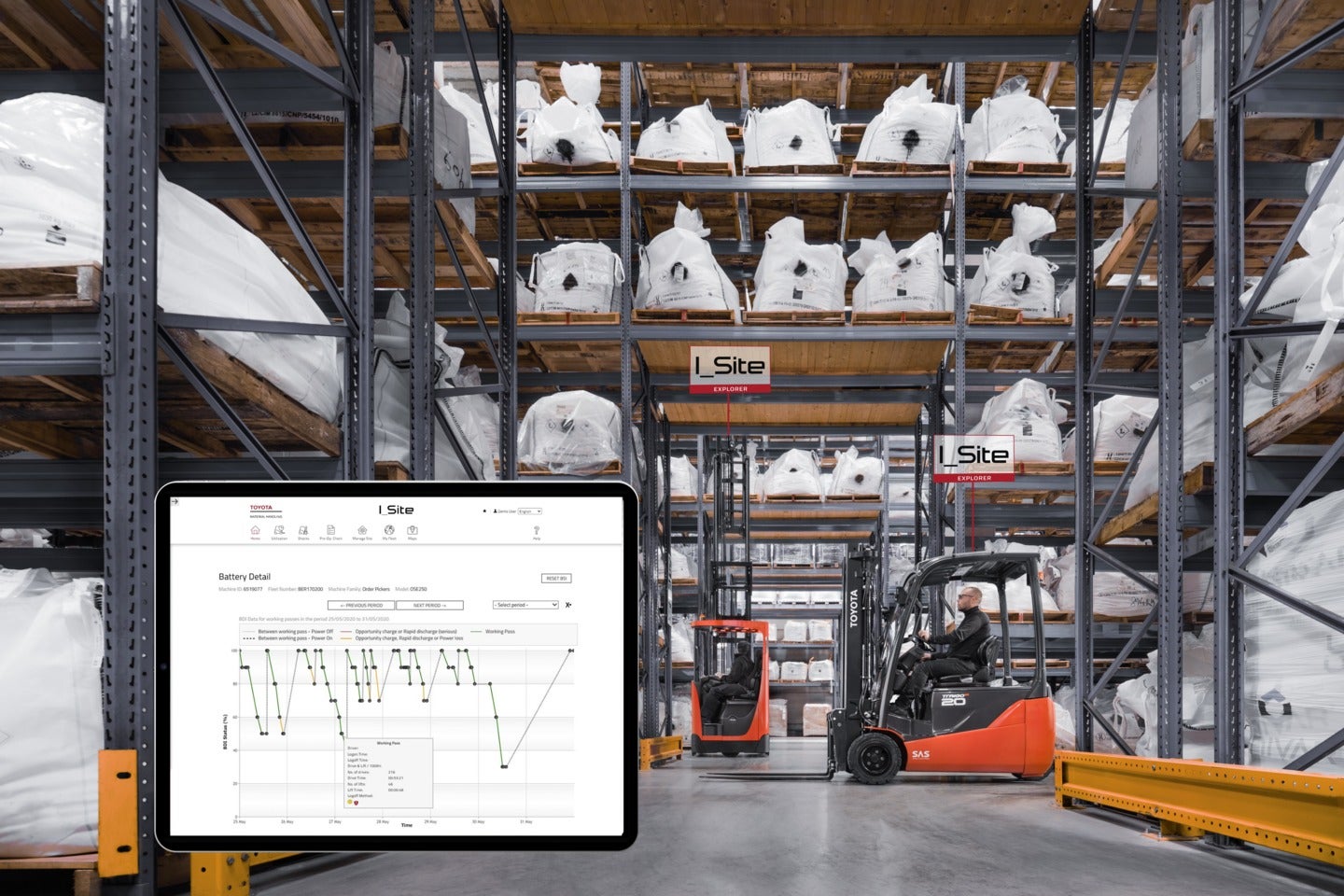 Increasing machine and battery lifetime
Extended machine lifetime
Your trucks must be running when needed – and you want to prevent them from breaking down quickly. You can use I_Site to analyze to improve your material handling equipment's operational efficiency and extend your fleet's machine lifetime.
Longer battery life
The same goes for the battery: it's essential that it's energy-efficient and doesn't need a lot of maintenance but keeps the truck running. Therefore you can monitor and optimize battery usage to guarantee a longer battery life.