SERVICE
Toyota Material Handling service plans keep your business running and help you get the most out of your trucks. We can help you tailor your service plan to meet your needs exactly. This way, you can plan your operation with complete confidence.
Full service plans adapted to your business
Toyota Material Handling takes care of all your service needs for optimal performance and maximum uptime in your operations. Full service means a comprehensive labor and parts plan, including periodic maintenance, breakdown cover, and parts used in servicing and breakdown repairs.
Periodical maintenance
As with the Premium level, we can optimize uptime and minimize costly repairs while ensuring all safety requirements are met.
I need a service plan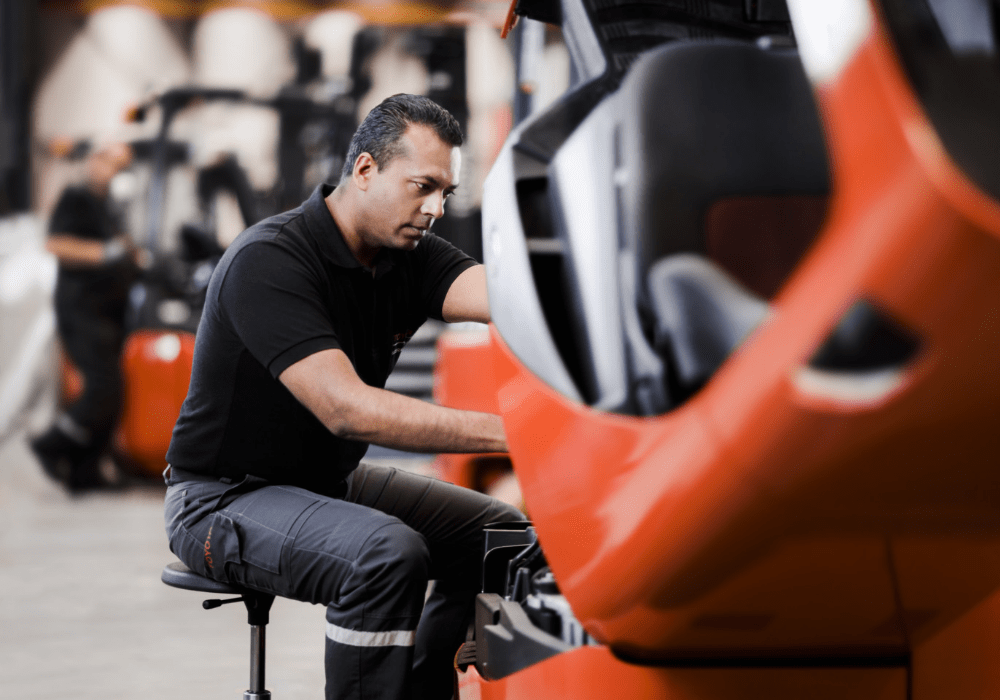 ON-SITE SERVICE TECHNICIAN
If you have a large fleet or intensive application, we can arrange for an on-site service technician to support your business.
OUT-OF-HOURS SUPPORT
We provide round-the-clock service.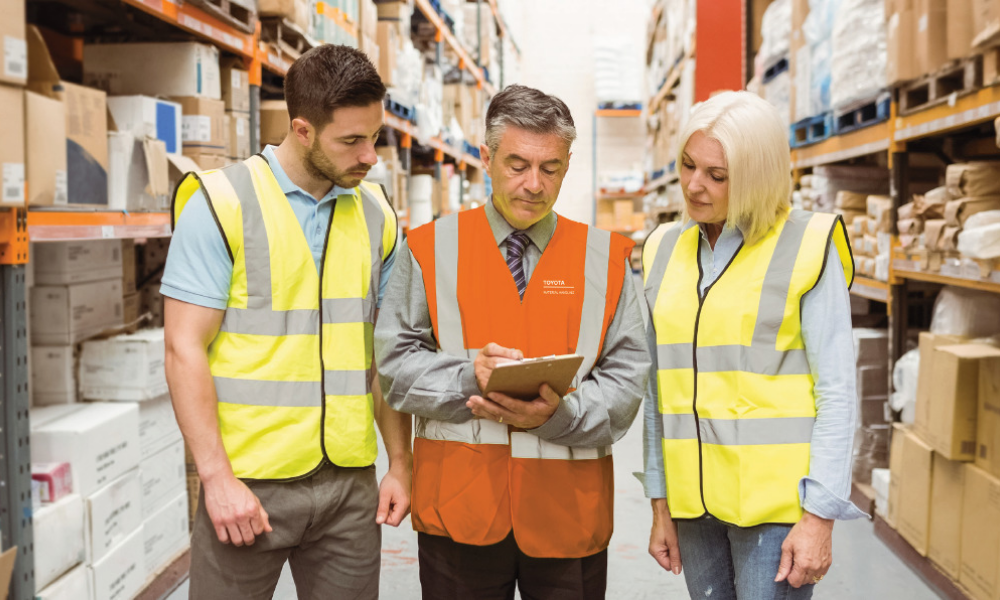 SAFETY INSPECTION
We make sure your trucks comply with safety standards set by national laws and regulating bodies.
OPERATOR TRAINING
Skilled and motivated drivers increase productivity and operate more safely, reducing the risk of damage to stock, equipment, people, and additional costs.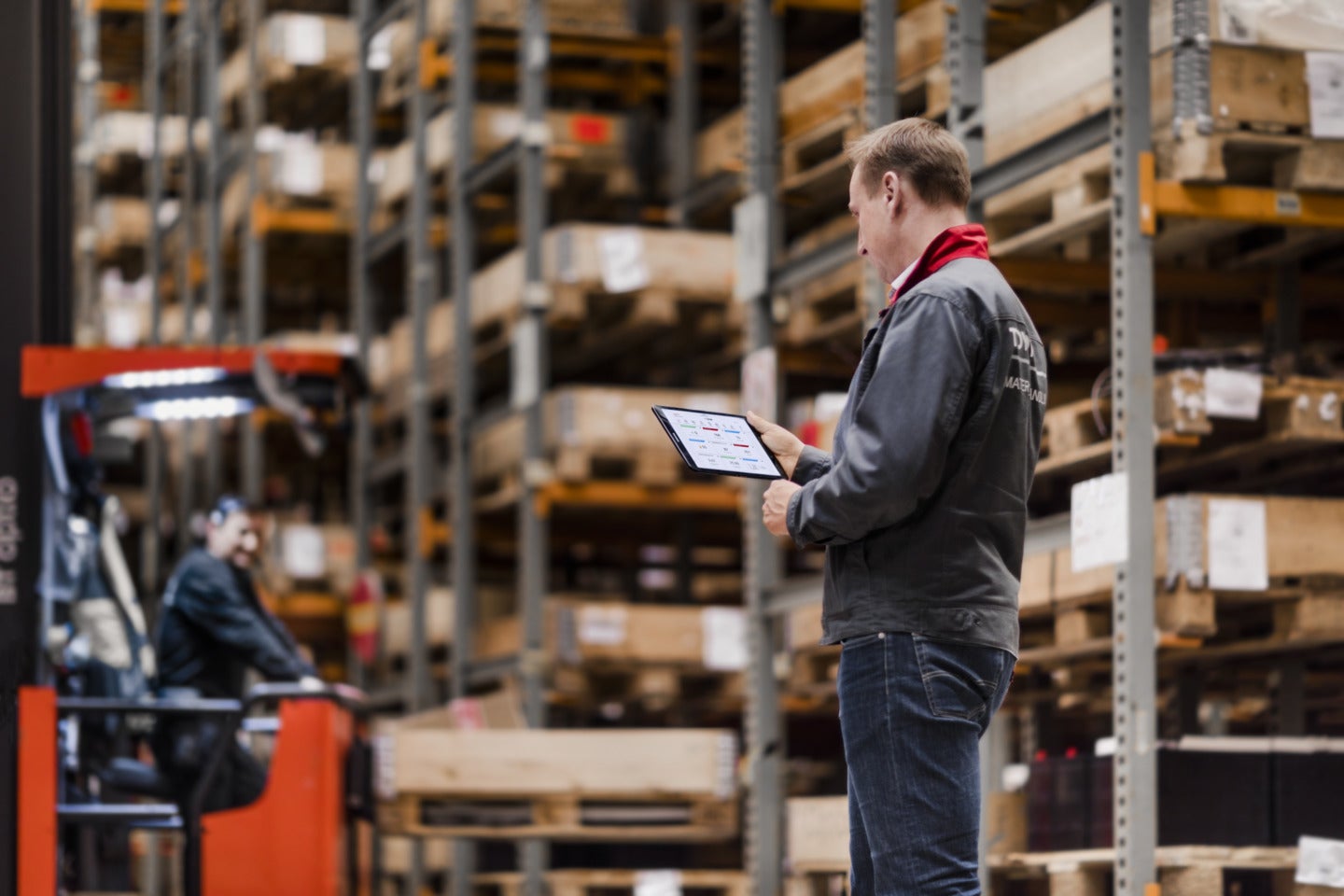 SERVICE TAILORED TO YOUR BUSINESS
You can combine your service contract with our I_Site fleet management solution. Connect your trucks and be in control of your operations.
Thanks to the collected data provided via I_Site, you can improve your operations' productivity, health & safety, cost-efficiency, and environment-friendliness.
Find out more
STEP program
The Service Technician Education Programme (STEP) creates a high technical knowledge among our technicians. Focusing on technology allows technicians to suggest the proper solutions tailored to your specific application.
Our technicians receive training, certifications, and access to the next levels, allowing easy monitoring of the progress of all trainees to optimize and standardize service training.
ASEC Certification
The After Sales Evaluation and Certification (ASEC) is an in-depth certification process designed to optimize and organize the service process for maximum productivity and customer satisfaction. This involves all areas within the business — from workspaces to service vehicles, to parts storage, to facilities, to communication, and more.
For you as a Customer, it means you get the same high-quality service worldwide. The program was introduced by Toyota Industries Corporation (TICO) in 2003 to suit the customer's demand for quality and efficiency and to increase customer satisfaction. In ASEC, all the distributors' aftersales business areas are reviewed and continuously improved.