SEMI-AUTOMATION
We offer different automated solutions to optimize efficiency and flexibility in your warehouse. Semi-Automated products cover Load Carriers, Guided Carts, Remoted Drive, and Navigation Solutions like Radio Frequency Identification (RFID) technology.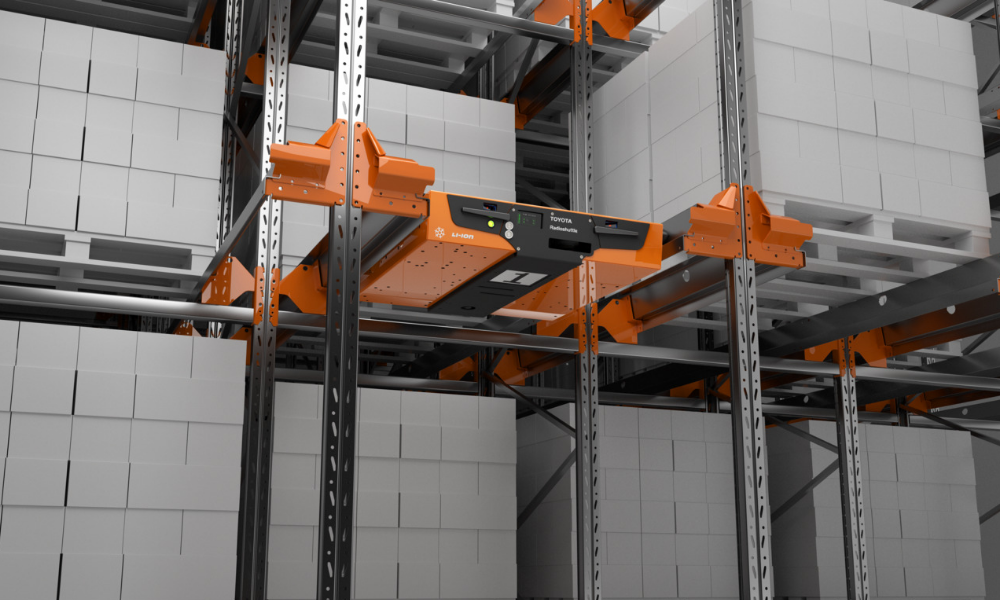 Semi-Automated Load Carriers
The Radioshuttles are semi-automated high-speed load carriers that work in specialized racking. The load carriers enable high-density storage and a maximized number of pallet locations, saving space and cost. They can be guided with remote control, while the placement and retrieval of the pallets can be done by a reach truck or counterbalanced truck.
Automated pallet movement
Suitable for cold and wet environments
Up to 1.8 ton
CONTACT US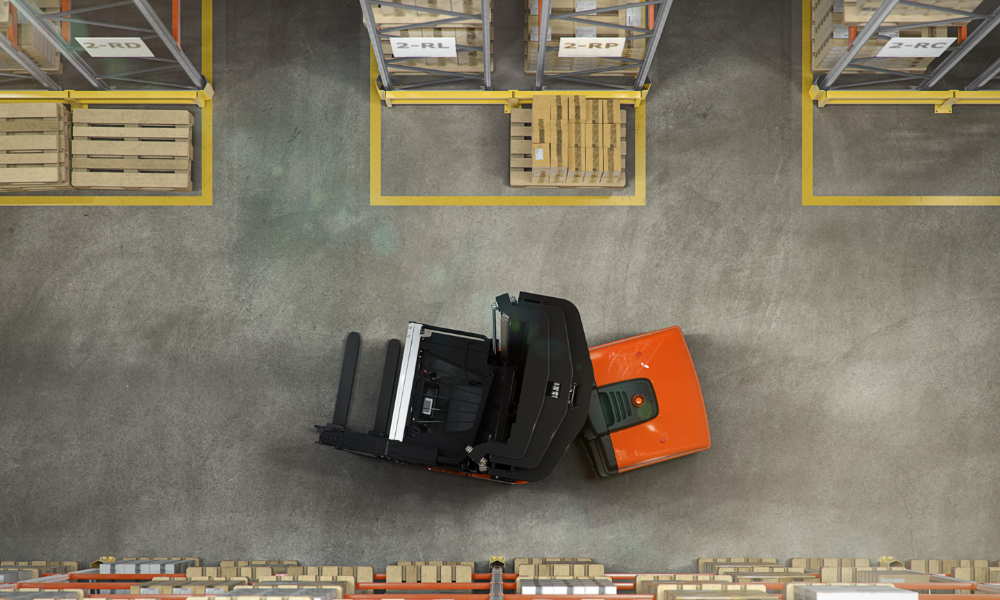 Navigation Solutions
Navigation solutions are the communication between your warehouse and the truck, such as the indication at the end of the racking or location within the aisle. To improve efficiency and safety, we can implement Radio Frequency Identification (RFID) technology in your warehouse that enables commands to be sent to your trucks. This is extremely useful in many different levels of automation, where information about the environment can be sent to the automated trucks.
Optimizes productivity
Improves safety
Radio Frequency Identification technology
CONTACT US
T-mote - Remote Drive Solution
T-mote can help you with:
Productivity
The remote drive concept shortens the time a working cycle takes, increasing operators' picking productivity and creating a smoother picking flow. Compared to a manually operated order picker truck, remote drive trucks can show an increase of up to 20% in productivity gains for identical picking cycles.
Ergonomics
Minimizing the need to constantly step on and off the truck reduces the risk of injuries and fatigue to the operator. It keeps the operators' hands free for picking goods using a small remote control with finger activation.
Safety
The truck is fitted with safety scanners that detect objects up to 1 meter in front of the truck. It will cause it to stop automatically or adjust its path to prevent the risk of collisions and accidents. In remote mode, the truck moves at a speed of 4 km/h, and a warning light flashes to warn bystanders of the truck's movement.
Cost
Controlled acceleration and speed result in less wear of critical components, extending their lifetime and reducing service costs. Controlling the behavior of the truck results in a 10% reduction in energy consumption, which save on costs.