SUPPORT FOR VARIOUS OPERATIONS
HIGH WATER RESISTANCE (EQUIVALENT TO IPX4)
IPX4
Through its structure and layout, the 8FBE series achieved IPX4-equivalent water resistance. This model can be used for outdoor operations without concern.
LED LIGHTS
LED Lights are used on the rear combination lights and are available as options for headlights and front combination lights.
* The life of the lights depends on actual use conditions.
LED FRONT COMBINATION LIGHTS
01 LED REAR WORKING LIGHT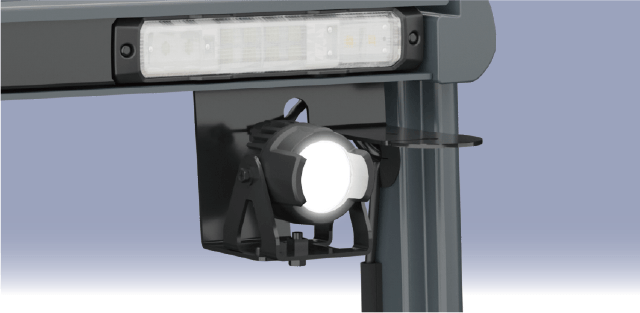 02 RESIN ROOF/RESIN ROOF (GRAY COLORED)
The heat-insulating and light-absorbing resin material keep outdoor operation comfortable even when exposed to strong sunlight.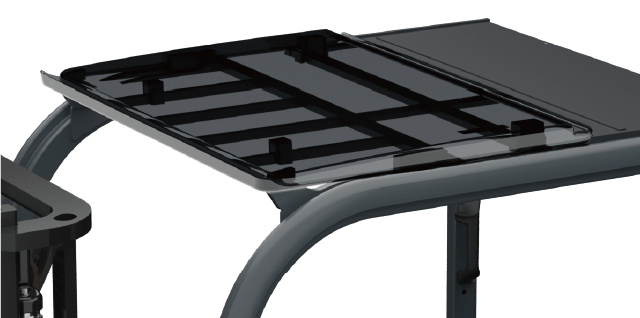 03 ROBUST BODY DESIGN
The counterweight is extended to its sides and contributes to reducing the risk of collision damage during turns.
CONTENT OVERVIEW FOR 8FBE-SERIES